Client Privacy: Art. 35 Swiss Data Protection Act (DSG)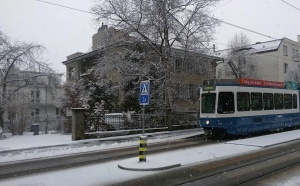 Lawyer contract, data protection and client/attorney relationship:
English-Speaking-Lawyers.ch is subject in particular to Swiss data protection law
and does not collect any personal data from clients. The client decides whether or not to contact a particular lawyer. Even after the client has agreed to be contacted by a lawyer, the client's personal information and privacy must be protected by the lawyer and may not be disclosed to third parties or be used for any other purpose without the written consent of the client.
The attorney-client relationship has its raison d'être in the special relationship of trust that binds the attorney to her client (BGE 117 Ia 348 = Pra 81 [1992] No. 178 E. 6a).
The parties mutually undertake to maintain confidentiality about all information, data and knowledge of the other party which has become or will become known to them in this context ("confidential information"), this also extending beyond the end of their framework agreement. So everything you discuss with the lawyer remains strictly confidential.

---
Disclaimer and liability:
The content and legal form of the lawyer contract e.t.c. is the sole responsibility of the respective lawyer and is concluded between the client and the attorney (lawyer contract). English-Speaking-Lawyers.ch only provides the services necessary for the acquisition of mandates for lawyers and does not act as a legal advisor or as a contractual partner between a lawyer and a client. The liability of English-Speaking-Lawyers.ch for any damages for whatever legal reason in this regard is expressly excluded.
---
Complete anonymity due to the Lawyers' Secrecy Act, We connect you or your company with lawyers and notaries from all over Switzerland. Everything you discuss with the lawyer remains strictly confidential. As a result, you get to know the lawyer directly and decide for yourself whether or not you want to mandate him for further work.
---
Office: Weinbergstrasse 69, 8006 Zurich


Take Streetcar/Tram line no. 7 from Bahnhofstrasse / Zurich main station (HB Zürich)
to Sonneggstrasse or Streetcar/Tram line no. 15 from Central to Sonneggstrasse