Andrea Caroni, Dr. iur. MPA Harvard Attorney at Law – English Speaking Lawyer in Switzerland
University & higher education in Switzerland:


Law studies at the University of Zurich
  Doctorate in constitutional and international law
---
Achievement from english speaking university abroad:
2010-2012 Science Studies in Economics and Political Sciences (MPA),

Harvard University, Boston
Years of experience:
Over 18 years of professional experince
Languages:
German, Swiss German, English, French, Spanish and Italian

Membership:


Member of the Swiss Solicitors Association
Member of the Swiss Notary Association
Member of the Swiss Lawyers Association
Member of the St. Gallen Law Association
Expertise:
Advisory services
Labour and industrial law
Banking law
Matrimonial & Family law,
Inheritance law
Corporate and commercial law
Health Law & Medical Law
Intellectual property law
Air law
Notary Public, Notary's office
Public Law,
Litigation
Tax law &
Contract law
Contact:


Poststrasse 1
CH-9100 Herisau
T +41 71 282 50 55
---
Proof of English Proficiency:


Science Studies in Economics and Political Sciences (MPA), Harvard University, Boston USA




In order to be admitted to the program, student must provide one of the following scores as evidence of fluency in the English language:

 
TOEFL score of at least 100 on the iBT or an overall band score of 7 on the IELTS
185 on Level C1 or Level C2 proficiency on the Cambridge English
MPA graduates serve the public interest in leadership positions in their original professional fields or transition to careers in new fields or different sectors. Whether in the public, nonprofit, or private sector, MPA graduates serve in positions that have public impact. They design and carry out new approaches to governance, using the skills they gained from the MPA Program to integrate across disciplines and sectors.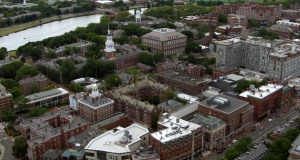 ---
The relevant areas of law in which the attorney can provide comprehensive legal advice are:
Emloyment Law with regard to:
Labor law, employees & employers, executive and CEO compensation, relevant provisions of the employment contract relating to salary, superannuation, bonuses, retirement benefits and other incentives and severance pay, contributions to unemployment funds, pension funds, Employment contract law, Code of Obligations (Art. 319 et seq. OR): the Labor Law Act (ArG), the Equal Opportunities Act (GlG), the Employment Agency Act (AVG) probationary periods, vacation days, working conditions, provisions that guarantee minimum wage, collective agreements. Unemployment, wages, reference, vacation entitlement / number of public holidays, absences from work / termination of employment, incapacity to work due to illness/pregnancy, overtime part-time work, work on call, job sharing and short-time work, gratuities, wage components, deductions, mobbing dismissal and termination, leave of absence and non-competition clause, social security, legal form, forms of contract, mandate, order, dissolution, job reference, company health protection, (collective labor law / GAV) Company regulations (working time regulations, Peko regulations, expenses, etc.) social plan and consultation procedure ….
Notary Public with regard to:
Ensure the authenticity and safekeeping of certified documents, Clarify contents of a deed to contracting parties, notarial services, preparation of testaments, living wills, notarizations and copies of documents, incorporation of limited liability companies (ltd) power of attorney / authentication, witnessing & verification oath or affirmation (affidavits) true copy / signature certification, transaction, certifying / notarizing photocopies / marriage certificates / oath commercial register matters, inheritance contracts, testamentary dispositions, guarantees …
Contract Law with regard to:
Work, labor and employment, business cooperation agreement, purchase agreement, job termination, sales law, tenancy, lease & business law.
Also in donation, guarantee, franchising and travel, leasing services, contract drafting and clauses, preparation of general terms and conditions, company license agreement, outsourcing & IT infrastructure maintenance contracts..
---
Note: The attorney is authorized to represent clients in all areas of law & before all cantonal courts and the Federal Supreme Court of Switzerland. This legal specialist is one of the English speaking lawyers and qualified attorneys in the canton of Appenzell Innerrhoden, Appenzell Ausserrhoden, Herisau,Teufen, Speicher, Heiden, Gais etc.