ANDREAS SERRAGO MLaw, Attorney at Law and Notary public (English Speaking Lawyer in Luzern Switzerland)
Attorney ANDREAS SERRAGO, also a notary public, specializes in litigation and in the areas of corporate law. He provides legal advice to companies, foundations and associations, entrepreneurs and shareholders. In addition, he maintains a close professional relationship with experienced legal correspondents highly specialized in the fields of taxation, trusts and business restructurings.
University and higher education in Switzerland:


University of Lucerne, Bachelor of Law (BLaw)

Achievement from english speaking university abroad:
Master of Law (MLaw) University of Texas at Austin (USA)
---
Years of experience:

Over 12 years of professional experince
Languages:
German – English -Italian

Membership:


Member of the Swiss Bar Association (SBA)
Member of the Lucerne Bar Association (LBA)
Member of the Young Lawyers of Central Switzerland (JAAZ)
Member of the Froburger Olten Fraternity
Expertise:
Public Notary Services
Real Estate and Property Law
Commerical Law
Tax Law

Inheritance law litigation, succession planning, wills and testaments, estate planning, trust law, foundation law

Divorce law, alimony and spousal support law, matrimonial property law, child custody and visiting rights, international family law, marital agreement

Employment contract, salary, performance bonus and discretionary bonus, compensation and overtime, employment protection
Contact:



Hirschmattstrasse 62
6003 Luzern
Tel: 41 (0)41 419 70 80
---
Proof of English Proficiency:
Master of Law (MLaw) University of Texas at Austin, (USA) In order to demonstrate proficiency in reading, writing, and speaking English, international applicants must present an approved Test of English as a Foreign Language (TOEFL) when applying to The University of Texas at Austin.

Founded in 1883, the University of Texas at Austin is ranked among the world"s top 40 universities. It proudly has approximately 51,000 diverse students being served by cutting-edge national programs in 18 colleges and schools. In addition, as a premiere Texas research university, UT draws well over $650 million in annual funding for its discoveries.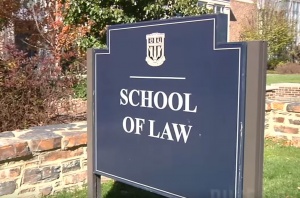 ---