Attorney at Law Laura Decamilli Muzzarelli (English Speaking Lawyer in Ticino Switzerland)
Attorney-at-law Laura Decamilli Muzzarelli provides legal advice to both domestic and foreign commercial entities as well as private individuals, in particular in matters of contract, corporate and commercial law.
Over the course of her long-standing practice, she has applied her expertise to the negotiation and drafting of contracts and represents her clients in Swiss and international litigation. Her main areas of practice include contract law, negotiation and mediation between parties, corporate law and the review of mandates, shareholder agreements, and corporate merger and acquisition agreements.
In the area of labor law, she deals with termination of employment, obtaining residence and work permits, and litigation. As for bankruptcy, she advises on seizure, insolvency, liquidation, corporate restructuring in the context of judicial or extrajudicial proceedings.
Advocate Decamilli also specializes in inheritance law, guiding her clients through inheritance law and estate planning with careful advice in order to find the best possible and most appropriate solutions for her clients.
University and higher education in Switzerland:



Studies at the University of Basel
Achievement from english speaking university abroad:
Master program at Hastings College of the Law, San Francisco, CA
---
Years of experience:

Over 12 years of professional experince
Languages:
German – English – French

Membership:


Bar Association of the Canton of Ticino
Swiss Bar Association (SAV)
Expertise:
Contract law, Negotiation and Mediation
Company law
Labour law
Insolvency, Liquidation & Restructuring
Litigation
Estate law, Inheritance law and estate planning
Contact:



Vicolo dei Ciossi 7
CH-6648 Minusio
T: +41 91 744 64 25
---
Proof of English Proficiency:


Master program at Hastings College of the Law, San Francisco, CA 

The Hastings College of the Law at the University of California was founded in 1878 by statute. University of California possesses significant academic and geographical potential to elucidate legal theory and practice issues by means of rigorous research, academic publications, congressional testimony, a variety of partnerships, media advocacy, and other opportunities.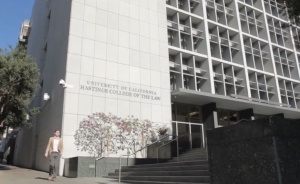 ---