Cécile Bonmarin, Attorney-at-law (LL.M.) English speaking lawyer in Fribourg Switzerland
Taught and educated in Lausanne, Zurich and the United States, Cécile Bonmarin develops skills in the early stages of her career, broadening her expertise in the areas of commercial law and litigation, as well as civil, criminal and administrative proceedings. Her long-standing practice has enabled her to position herself in those areas, as well as in other legal fields such as social and private insurance law.
Attorney at Law (LL.M.) Cécile Bonmarin also specializes in contract law where she provides assistance in drafting contracts and related transactional documents, including purchase agreements that outline the terms of sale and the obligations of buyers and sellers during a transaction. She drafts contracts for the purchase and sale of businesses and arranges for the parties involved to record all items contained therein and to ascertain that a confidentiality agreement has been executed.

---
University and higher education in Switzerland:


University of Lausanne & University of Zurich

Achievement from english speaking university abroad:
University of Cincinnati (LL.M.)
Years of experience:
Over 12 years of professional experince
Languages:



German, French, English, Portuguese, Spanish
---
Membership:



Bar Association of the Canton of Fribourg
Expertise:
Contracts law
Civil liability
Social and private insurance law
Criminal liability

Contact:



21, Boulevard de Pérolles
Case postale
CH-1701 Fribourg
Tel: +41 (0)58 123 08 00
---
Proof of English Proficiency:
University of Cincinnati (LL.M.)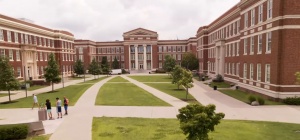 ---