Frôté Gilles Partner, lic. iur., LL. M., Attorney-at-Law
Mr. Gilles Frôté has a background in international business law and handles cases related to international contracts, mergers and acquisitions as well as other activities in the field of inheritance law. He provides comprehensive legal advice to international companies as well as to private individuals and, due to his extensive experience, he has built a long-standing client base, primarily in the United States and Asia. If you are looking for a lawyer who is fluent in English and knowledgeable in Swiss and international law, Mr. Gilles Frôté is the right person for you.
University and higher education in Switzerland:


University of Bern

Achievement from english speaking university abroad:
Tulane University in New Orleans, Louisiana (USA)
---
Years of experience:

Over 14 years of professional experince
Languages:
German – English – French

Membership:


Member of the Bern Attorneys-at-Law Association
Member of the "Chambre d'économie publique du Jura bernois"
and president of the "Commission Services"
Member of the "Club Entreprises"
Member and former Chairman of the SAS-Bern Academic Club
Expertise:
Finance
International contracts
Company consultancy
Commercial and Contractual Law
Mergers and acquisitions
Financing and inheritance matters
Affiliations and other activities
Contact:



Frôté & Partner
Faubourg du Lac 11
Case postale 2333
CH-2001 Neuchâtel
Tél. +41 32 722 17 00
---
Proof of English Proficiency:
Tulane University Tulane University combines both a typical U.S. university education, a variety of graduate programs, and education and training for the people of the city of New Orleans. The university's colleges offer bachelor's, master's, and professional degrees in the humanities, sciences, engineering, architecture, business, as well as law.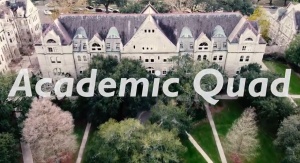 ---