Johannes Stähelin, lic. iur. HSG, University of St. Gallen, LL.M., (English Speaking) Attorney at Law in Frauenfeld Switzerland
Attorney-at-law Johannes Stähelin is officially registered in the register of attorneys and as a certified notary in the Canton of Thurgau. The attorney is a specialist in various fields of law and as such, a person who uses his expertise to find satisfactory solutions for his clients.
University and higher education in Switzerland:
University of St. Gallen
Achievement from english speaking university abroad:



LL.M., University of Sydney (Australia)
Years of experience:



Admitted to the bar in 2006
Languages

:
German, English, French

Membership:



Member of the executive committee of the Thurgau Bar Association
Expertise:


Corporate law (incorporation, reorganisation, merger and liquidation of companies)
Contract structuring in the corporate context (company purchase agreements (share and asset deals),
shareholder agreements, investment and loan agreements)
Trade and commercial law
Employment law
Financing transactions (credit and security agreements)
Intellectual property law and competition law
General contract law
Financial market law (regulatory and contractual advice)
Debt collection and bankruptcy law
Inheritance law (succession planning, drawing up last wills, marital agreements and contracts of
succession, representation in inheritance related disputes, assumption of executor mandates)
Assumption of company and foundation board mandates
Arbitration

Notary services:
Transfers of title to real property
Preparing amendments to liens on real property
Rheinstrasse 16
8500 Frauenfeld TG
Tel: 052 728 07 07
---
Proof of English Proficiency:


Master of Laws (LL.M.) University of Sydney (Australia)




In order to be admitted to the program, an applicant must meet the faculty's requirements, as approved by the Academic Board. The University's standard English language proficiency requirement is set at an overall IELTS score of 6.5 with no band below 6.0.



Faculty/University School: University of Sydney Law School:

With more than 150 years of experience, the University of Sydney Law School  is one of the world's leading law schools. The Master of Laws (LLM) is a flagship postgraduate degree and provides lawyers with expert in-depth specialist legal knowledge.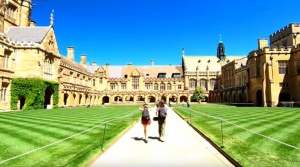 ---