Johannes Stähelin, lic. iur. HSG, University of St. Gallen, LL.M., (English Speaking) Attorney at Law in Frauenfeld Switzerland
Attorney-at-law Johannes Stähelin is officially registered in the register of attorneys and as a certified notary in the Canton of Thurgau. The attorney is a specialist in various fields of law and as such, a person who uses his expertise to find satisfactory solutions for his clients.
University & higher education in

Switzerland:




Law studies at the University of St.Gallen HSG



Achievement from english speaking university abroad:



LL.M., University of Sydney (Australia)
Years of experience:



Admitted to the bar in 2006
Languages

:
German, English, French

Membership:



Member of the executive committee of the Thurgau Bar Association
Expertise:


Corporate law (incorporation, reorganisation, merger and liquidation of companies)
Contract structuring in the corporate context (company purchase agreements (share and asset deals),
shareholder agreements, investment and loan agreements)
Trade and commercial law
Employment law
Financing transactions (credit and security agreements)
Intellectual property law and competition law
General contract law
Financial market law (regulatory and contractual advice)
Debt collection and bankruptcy law
Inheritance law (succession planning, drawing up last wills, marital agreements and contracts of
succession, representation in inheritance related disputes, assumption of executor mandates)
Assumption of company and foundation board mandates
Arbitration

Notary services:
Transfers of title to real property
Preparing amendments to liens on real property
Rheinstrasse 16
8500 Frauenfeld TG
Tel: 052 728 07 07
---
Proof of English Proficiency:


Master of Laws (LL.M.) University of Sydney (Australia)




In order to be admitted to the program, an applicant must meet the faculty's requirements, as approved by the Academic Board. The University's standard English language proficiency requirement is set at an overall IELTS score of 6.5 with no band below 6.0.



Faculty/University School: University of Sydney Law School:

With more than 150 years of experience, the University of Sydney Law School  is one of the world's leading law schools. The Master of Laws (LLM) is a flagship postgraduate degree and provides lawyers with expert in-depth specialist legal knowledge.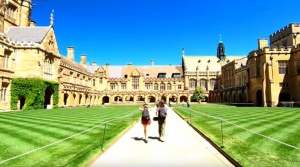 ---
The relevant areas of law in which the attorney can provide comprehensive legal advice are:
Commercial laws with regard to:
Entrepreneurial, preparation, implementation and execution of transactions on contractual basis, incorporate companies, complying with the legal framework (Corporate Governance & Compliance), business entity, juristic person, company law, corporate law, corporation incorporation limited liability company, fiduciary, partnership, agency, foreign escrow, trustee of a trust or executor of an estate, trusts and estates abroad, charitable trust, foundations, associations, cooperatives, competition law (antitrust), consumer protection, environmental law, international trade law activities, company formation, restructuring and liquidation, organizational structure, share purchase agreements, transfer of common stock, shareholder agreements, board of directors mandates, group law, succession arrangements, management, general partnership, legal capacity, bookkeeping managing director regulations, international business law, arbitration and litigation, trade and regulation, civil law, administrative law, antitrust law economy switzerland, code of obligations …
Contract Laws with regard to:
Contract for work labor and employment, distribution contract, investment advisory contract, asset management contract, shareholder agreement, cooperation agreement, purchase agreement, job termination agreement, general contract law, sales law, tenancy law, business lease law, order. Also in donation, guarantee, franchising, leasing company, credit and loan, contract drafting and clauses, preparation of general terms and conditions, license agreement, online privacy, outsourcing contracts and IT infrastructure maintenance agreements, website data storage & hosting contracts, software Development and privacy policies.
---
Intellectual Property Laws with regard to:
The Swiss Federal Institute of Intellectual Property (IPI) protection of trademarks, patents or designs, a company can file an application. conflict with other companies, proceedings, internationally, technology searches, intellectual property register,
copy rights, license, registered mark, logo, distribution and agency agreements, franchising and licensing agreements, industrial designs, international trademark registration e.g. in filing applications both in Switzerland and abroad, inventions of machines tools and apparatus high tech, intangible goods immaterial goods and assets, for inventions, eidgenössisches institut für geistiges eigentum, IGE; … innovations
Employment Laws with regard to:
In Switzerland, labor law covers the rights and obligations of both employees and employers. representing expatriates ("expat") Executive and CEO compensation, provisions of the employment contract relating to salary, superannuation, bonuses, retirement benefits, severance pay, contributions to unemployment funds, pension funds, Code of Obligations (Art. 319 et seq. OR): the Labor Law Act (ArG), the Equal Opportunities Act (GlG), the Employment Agency Act (AVG) probationary periods, vacation days, working conditions, guarantee minimum wage, collective agreements. Unemployment, average wages, references, vacation entitlement / number of public holidays, absences from work / termination, incapacity due to illness / pregnancy overtime Part-time work, work on call, job sharing and short-time work,gratuities, wage components, deductions, Dismissal, leave of absence and non-competition clause, Social security, Legal form, Forms of contract, mandate order, Dissolution, Job reference, Company health protection, (collective labor law / GAV) Company regulations (working time regulations, Peko expenses, etc.) Social plan and consultation procedure …
---
Inheritance laws with regard to:
Swiss Civil Code, Art. 457, universal succession, decedent's pecuniary rights, community of heirs, probate, testators, new swiss inheritance law, assets, alienable rights, death, beneficiary, assets and liabilities, estate, last domicile , probate proceedings, properties, unmarried, transfer, survivors, surviving spouse, registered partners, descendants, children, grandchildren, great-grandchildren, Contesting wills, Advance inheritance, inheritance tax, divisions, disinherited person may challenge the disinheritance, action for annulment (Art. 479 CC) or by an action for reduction …
---
Note: The attorney is authorized to represent clients in all areas of law & before all cantonal courts and the Federal Supreme Court of Switzerland. This legal specialist is one of the English speaking lawyers and qualified attorneys in the canton of Thurgau: Frauenfeld, Kreuzlingen, Arbon, Amriswil, Weinfelden, Romanshorn etc.