lic.iur.HSG, LL.M. Othmar Aeschi – Notary Public & Attorney-at-Law ( for Commercial & Corporate law, Contract, Inheritance, Foundation & Employment law)
A dedicated attorney with extensive knowledge of commercial and business law who focuses his work exclusively toward achieving the best outcomes for his clientele.
---
In the area of inheritance law, Othmar Aeschi offers clients close and effective representation, while assisting families with probate matters, last will and testament contests, as well as trusts and estate administration issues. In addition, he has extensive expertise in immigration and naturalization law, including corporate immigration and the allocation of quota visas for third countries, such as the Memorandum of Understanding (MoU) between Switzerland and the United Kingdom for British nationals working in Switzerland after Brexit.
---
In the area of tenancy law,


Othmar Aeschi advises private individuals and companies promptly, courteously and professionally when it comes to tenancy agreements for residential and commercial premises.
With a proven track record in corporate name and

trademark law

, he has built a strong client base for which he regularly provides legal advice and representation on all aspects of intellectual property, including name protection, trademark, logo, slogan, and more.
---
In his broader business specializing in

foundation law

, Attorney Aeschi advises and represents a diverse range of businesses in a wide variety of industries with the registration and in-depth counseling of commercial foundations, associations, corporations, as well as charitable and non-profit organizations.
As a contract law specialist, he has demonstrated exceptional customer service and communication skills by drafting contracts for satisfied clients, particularly in the following areas:
Letters of Intent, Memoranda of Understanding, Confidentiality Agreements, etc.
Group loan financing contracts
IT and software contracts
Labor contracts
Lease agreements
---
University and higher education in Switzerland:



University of St.Gallen (HSG)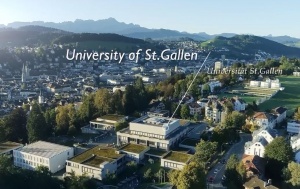 Achievement from english speaking university abroad:
Columbia University School of Law, New York- Master of Laws (LL.M.)
---
Languages:
German – English – French – Spanish

Membership:
Member of the Bar Association of the Canton of Zug
Member of the Swiss Bar Association
Registered with the Notaries' Register of the Canton of Zug
Expertise:
Mercantile and corporate law
Commercial register law
Contract law
Succession law
Foundation law
Employment law
Real estate law
Immigration law
Company name and trademark law
Notary and certification law
Notary Services:


Power of Attorney / Authentication
Verification oath or affirmation (affidavits)
True Copy/Signature Certification
Financial or Real Estate Transaction
Certifying/Notarizing Photocopies/Documents
Contact:



Gewerbestrasse 5
CH-6330 Cham/Zug
+41 (0) 41 530 62 44
---
Proof of English Proficiency:

Master of Laws (LL.M.) Columbia University School of Law, New York (USA)