Tobias Fankhauser Attorney-at-law, LL.M. (English Speaking Lawyer in Samedan & Zurich)
Tobias Fankhauser has been working as a lawyer for a variety of clients over a period spanning more than 24 years and covers the following areas of law: Criminal Law and Commercial Criminal Law as well as in the areas of Traffic Law. Tobias Fankhauser receives clients in Zurich as well as in Samedan Graubünden.
University and higher education in Switzerland:



University of Zurich
Achievement from english speaking university abroad:



University of London (LL.M.)
---
Years of experience:
Over 24 years of professional experince
Languages:
German – English – French
Membership:



Swiss Bar Association (SBA)
Zurich Bar Association (ZAV)
ZAV Practice Group Criminal Defense
Criminal Defense Emergency Service
Legal Counsel of Touring Club of Switzerland (TCS), Zurich division
---
Expertise:

Criminal law
White collar criminal law
Traffic law
Contact:
Samedan Office:
San Bastiaun 7
7503 Samedan
---
Proof of English Proficiency: University of London, also known as Queen Mary or QMUL for short, is one of the oldest colleges of the University of London and, as a member of the Russell Group, is one of the UK's top universities.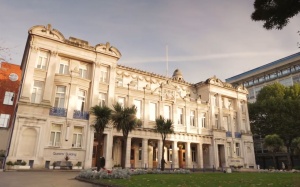 ---