Trevor J. Purdie, Attorney-at-law in Fribourg, Switzerland
Attorney Trevor J. Purdie is based in the Swiss city of Fribourg, where he practice law and represents a wide range of clients in a variety of legal fields. As an attorney-at-law his main focus is in business law, employment law, civil law, criminal law and administrative law.
In the area of corporate law, he advises companies with respect to mergers and acquisitions as well as corporate restructuring and international commercial law.
Mr. Purdie is also well-versed in intellectual property and copyright law (including Swiss and international trademark registration). He also handles business start-ups (including new technologies and venture capital), which are among his frequent clients.
---
University and higher education in Switzerland:



University of Fribourg
Achievement from english speaking university abroad:
McGill University, Montreal Canada
Years of experience:
Over 18 years of professional experince
Languages:



English, French and German
---
Membership:


HC Fribourg-Gottéron SA
Bluefactory Fribourg-Freiburg SA
Member of "Association Suisse de Droit du Sport (ASDS)"
Bar Association of the Canton of Fribourg
Expertise:
Business and labour law
Sports law.
Rrestructuring of companies
Mergers and Acquisitions
Start-ups (Emerging Technology and Venture Capital)
International trade law
Compliance
Intellectual Property and Copyright Law
Contact:
21, Boulevard de Pérolles
Case postale
CH-1701 Fribourg
Tel: +41 (0)58 123 08 00
---
Proof of English Proficiency:
McGill University, Montreal Canada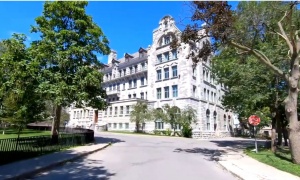 ---