Annemarie Hew Attorney-at-law, LL.M., Certified Specialist SBA Inheritance Law (English Speaking Lawyer in Davos Graubunden) Switzerland
As an SBA specialist in inheritance law, Annemarie Hew has extensive experience in the field of national and international succession planning and estate distribution. Moreover, as an executor of wills and as a legal representative of heirs, she has considerable practical experience in the settlement and distribution of estates.
As for commercial law, she is well-versed in the formation of foundations, companies and other legal entities under Swiss law. Annemarie Hew's legal services additionally include advising on and carrying out mergers, transformations, the transfer of assets and amendments to articles of association. For this purpose, she also undertakes all commercial registry related matters.

University and higher education in Switzerland:
Studies at the University of Zurich Law School
Achievement from english speaking university abroad:
Studies at the University of London (King's College), Master of Laws (LL.M.)
Years of experience:



Over 25 years of professional experince
Languages

:
German, English, French

Expertise:


Contract and Company Law
Inheritance Law and Succession Planning
Property Law
Trademark Law; Copyright and Intellectual PropertyLaw; Licensing Law
Debt Enforcement and Bankruptcy Law
Litigation
Competition and Antitrust Law

Contact:




Promenade 60




Postfach 453




CH-7270 Davos Platz 1




Tel. +41 81 410 66 33
---
Proof of English Proficiency:
Studies at the University of London (King's College), Master of Laws (LL.M.) To study at King's College, it is absolutely essential that an applicant can effectively communicate in English in an academic environment. All applicants are required to provide proof of their English language proficiency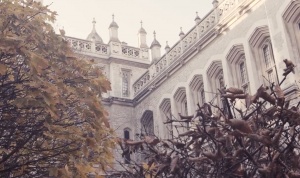 ---