Georg Mattli Attorney-at-law, LL.M., Notary Public in Davos Canton of Grisons (English Speaking Lawyer in Graubunden) Switzerland
Georg Mattli is an attorney at law specializing in commercial, private and corporate law. As a notary public in the canton of Graubünden, he provides services such as notarizing or certifying documents in the most diverse areas of real estate transactions, corporate law, matrimonial law and inheritance law.
University and higher education in Switzerland:
Studies at the University of Zurich Law School
Achievement from english speaking university abroad:
Master of Laws (LL.M.) University of New South Wales, Sydney Australia
Years of experience:



Admitted to the bar in 2011
Languages

:
German, English, French

Expertise:


Contract and Company Law
Labour Law
Inheritance Law and Succession Planning
Property Law
Construction and Planning Law
Trademark Law; Copyright and Intellectual PropertyLaw; Licensing Law
Debt Enforcement and Bankruptcy Law
Litigation
Law on Foreign Nationals
Competition and Antitrust Law

Contact:


Promenade 60
Postfach 453
CH-7270 Davos Platz 1
Tel. +41 81 410 66 33
---
Proof of English Proficiency:
Master of Laws (LL.M.) University of New South Wales, Sydney AustraliaTo be admitted to UNSW, if English is not your first language, you must demonstrate that your English proficiency meets the University's requirements. All applicants must provide the results of an acceptable English test taken within the last two years prior to commencing studies at UNSW.

UNSW Australia, founded as the University of New South Wales, is a member of the Group of Eight, the association of Australia's most competitive research universities. Regardless of what you are studying at UNSW Australia: Practice-oriented research and teaching characterize all faculties with optimal learning conditions.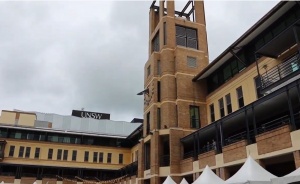 ---