Attorney at Law and Notary Public Katja V. Schwery Fux ( lic.iur., LL.M.) Attorney for Inheritance, Contract, Bankruptcy & Commercial Law in Visp
As a lawyer, Katja Schwery Fux offers her clients broad legal assistance, provides support in negotiations and represents them before courts and arbitration tribunals. And as a notary public in the canton of Valais, she advises her clients with regard to corporate, partnership and foundation law, real estate law, matrimonial and inheritance law and can notarize deeds.
---
University & higher education in Switzerland:
Law studies at the University of Fribourg / Freiburg

Achievement from english speaking university abroad:



Master of Laws (LL.M.) University of Sydney
Years of experience:



Over 16 years of professional experince
Languages

:

German, English, French and Italian
Membership:


Wallis Notary Association
Wallis Lawyer Association
Swiss Lawyer Association
Swiss Notaries Association
Expertise:


Inheritance law and matrimonial property law, succession planning, execution of wills
Contract law, Purchase law, Employment law
Criminal law
Debt enforcement and bankruptcy/insolvency law
Corporate and commercial law
Property and Strata law
Liability and insurance law
Notary services:
Real estate property
Transfers of title to real property
Preparing amendments to liens on real property
Mortgage agreements and promissory notes for properties in the Canton of Valais region
Marital agreements
Last wills and inheritance contracts
Contact:
St. Jodernstr. 20,
3930 Visp
Tel: 027 923 42 24
---
Proof of English Proficiency:


Master of Laws (LL.M.) University of Sydney (Australia)




In order to be admitted to the program, an applicant must meet the faculty's requirements, as approved by the Academic Board. The University's standard English language proficiency requirement is set at an overall IELTS score of 6.5 with no band below 6.0.



Faculty/University School: University of Sydney Law School:

With more than 150 years of experience, the University of Sydney Law School  is one of the world's leading law schools. The Master of Laws (LLM) is a flagship postgraduate degree and provides lawyers with expert in-depth specialist legal knowledge.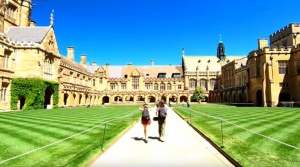 ---
The relevant areas of law in which the attorney can provide comprehensive legal advice are:
Contract Law with regard to:




Work, labor and employment, business cooperation agreement, purchase agreement, job termination, sales law, tenancy, lease & business law.




Also in donation, guarantee, franchising and travel, leasing services, contract drafting and clauses,

preparation of general terms and conditions, company license agreement, outsourcing & IT infrastructure maintenance contracts.
Inheritance Law with regard to:




Law of succession governed by Part Three of the Civil Code, starting at Art. 457. Basic principle of universal succession, all the decedent's pecuniary rights, community of heirs,

probate and inheritance matters, testator, new swiss inheritance law, assets and other alienable rights after death, beneficiary of an inheritance, assets and liabilities of of the deceased's estate.

Last domicile , probate proceedings, properties, unmarried, transfer of a person's (testator's) property, the survivors, prescribed by law, the surviving spouse or the surviving registered partners,

descendants such as children, grandchildren and great-grandchildren, contesting wills in Switzerland, advance inheritance, inheritance tax, division of inheritance.




The disinherited person may challenge the disinheritance either by an action for annulment (Art. 479 CC) or by an action for reduction.
Bankruptcy Law with regard to:




Debt collection procedure, enforcing individual monetary claims, Federal Debt Collection and Bankruptcy Act (SchKG). Owners of a sole proprietorship,

general partnerships, limited partnerships, stock corporations, the limited liability company, bankruptcy enforcement,cCommercial register pursuant to Art. 39 SchKG.

debtors, procedure to recover asset, creditors claims, insolvency proceedings, claims and assertion, enforcement of domestic and international claims, proceeding,

objection, seizure and confiscation, debt collection office & agency, relief application, freezing order unjustified execution, procedure for hastening debt recovery,

repayment order, payment of pecuniary debt or recovery of negotiable instruments, notification and reminders of default, ordinary liquidation proceedings,

creditors' meeting, liquidation of the bankruptcy assets, distribution plan of the available assets, certificate of loss established after bankruptcy….
---
Note:

The attorney is authorized to represent clients in all areas of law & before all cantonal courts & the Federal Supreme Court of Switzerland. This legal specialist is one of the English speaking lawyers and attorneys in the canton of Valais (Sion, Sitten, Martigny, Monthey, Sierre, Siders, Brig, Crans-Montana, Brig, Visp ) etc.