Me Béatrice Stahel Attorney at Law in Sion, Valais – Attorney for Divorce and Family Law, Business & International Commercial law
In her 15 years of practice as an attorney-at-law, she has a profound expertise in domestic and international contract law, private international law, commercial and corporate law, and special enforcement law (including enforcement of foreign judgments and freezing orders).
---
University & higher education in Switzerland:


Law studies at the University of Zurich

Achievement from english speaking university abroad:



Law degree delivered by Duke University (USA)
Years of experience:
Over 15 years of professional experince
Languages:
English, French and German
Membership:
Member of the Valais Attorneys' Association,
the Valais Young Bar Association and the Swiss Attorneys' Federation
Expertise:
International Law
Business law
Family office
Contact:
SION
Rue de Savièse 16
CH – 1950 Sion
T. +41 27 324 80 90
F. +41 27 324 80 91
---
Proof of English Proficiency:


Law degree delivered by Duke University (United States)




In order to be admitted to the program, students whose first language is not English must submit scores from either the Test of English as a Foreign Language (TOEFL) or the academic modules of the International English Language Testing System (IELTS).

 
Me Béatrice Stahel Attorney at Law is bilingual in French and English
Duke University:

  Duke Law School ranks among the world's premier law schools and is distinguished for its outstanding faculty and scholars, a curriculum that incorporates professional skills development, and a multidisciplinary focus on student learning and teaching.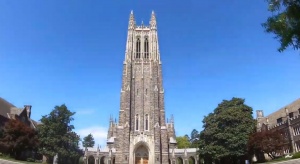 ---
The relevant areas of law in which the attorney can provide comprehensive legal advice are:
Commercial Law with regard to:
Entrepreneurial activity preparation, implementation and execution of transactions in Switzerland and abroad, drafting of the corresponding contractual basis. Incorporate companies, support in complying with the legal framework (Corporate Governance & Compliance). Business entity, juristic person, company law, corporate law, corporation, incorporation, limited liability company ltd, fiduciary, partnership, agency, escrow, trustee of a trust or executor of an estate, trusts and estates, charitable trust, foundation, association, cooperative, competition law (antitrust), consumer protection, environmental law, international trade, merchants & mercantile activities, company formation organization, administration, restructuring and liquidation, organizational structure, share purchase agreements, transfer of common stock, shareholder agreements, board of directors mandates, group law, succession arrangements etc. Commercial businesses switzerland, company management, general partnership,
legal capacity, bookkeeping, managing director, regulations, international business law, foudation arbitration and litigation, international commercial law, competition law, trade and treaties, civil law, administrative law, economy, code of obligations ….
Divorce and Family Law with regard to:
Family law in Swiss Civil Code (CC). Divorce and Family Law In Switzerland, contracts for concubinage and civil union, family affairs and parenthood, private divorce, divorce process, alimony, legal separation from spouses, b and c permit after divorce settlements, parental care, child custody or abduction, alimony, dissolution of matrimonial property regime, etc. Cohabitation, marriage contracts, how to delay a divorce, cost of divorce
without a lawyer representations, family reunion & guardianship, same sex marriage, same sex marriage adoption, gay marriage or homosexual marriages, LGBT, LGBTQ …
---
Note: The attorney is authorized to represent clients in all areas of law & before all cantonal courts & the Federal Supreme Court of Switzerland. This legal specialist is one of the English speaking lawyers and attorneys in the canton of Valais (Sion, Sitten, Martigny, Monthey, Sierre, Siders, Brig, Crans-Montana, Brig, Visp ) etc.