Me Béatrice Stahel Attorney at Law in Valais – English Speaking Lawyer in Switzerland
In her 15 years of practice as an attorney-at-law, she has a profound expertise in domestic and international contract law, private international law, commercial and corporate law, and special enforcement law (including enforcement of foreign judgments and freezing orders).
University and higher education in Switzerland:
Law degree delivered by the Universities of Geneva and Zurich
Achievement from english speaking university abroad:



Law degree delivered by Duke University (USA)
Years of experience:
Over 15 years of professional experince
Languages:
English, French and German
Membership:
Member of the Valais Attorneys' Association,
the Valais Young Bar Association and the Swiss Attorneys' Federation
Expertise:
English speaking clientele
International Law
Business law
Family office
Contact:
SION
Rue de Savièse 16
CH – 1950 Sion
T. +41 27 324 80 90
F. +41 27 324 80 91
---
Proof of English Proficiency:


Law degree delivered by Duke University (United States)




In order to be admitted to the program, students whose first language is not English must submit scores from either the Test of English as a Foreign Language (TOEFL) or the academic modules of the International English Language Testing System (IELTS).

 
Me Béatrice Stahel Attorney at Law is bilingual in French and English
Duke University:

  Duke Law School ranks among the world's premier law schools and is distinguished for its outstanding faculty and scholars, a curriculum that incorporates professional skills development, and a multidisciplinary focus on student learning and teaching.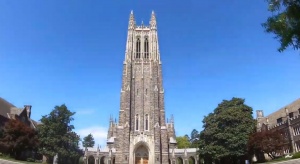 ---