Attorney-at-law Dr. Christine Hehli Hidber (English speaking lawyer for Debt Enforcement, Bankruptcy Law, Corporate & Banking Law )
Dr. Christine Hehli Hidber acquired in-depth knowledge of finance and banking regulations at an early stage in a Swiss law firm that specialized in commercial law, which later prepared the way for her to join the legal department of a large Swiss commercial bank.
---
Taking a closer look at her curriculum vitae, it is clear that Attorney Hehli is one of the highly educated attorneys with academic titles from Switzerland, the U.S. and Europe. Indeed, titles that are consistent with her main area of expertise, which focuses on international law as it applies to corporate and banking law.
---
Her main legal areas of expertise encompass antitrust and competition law, ICT/outsourcing, labor law, enforcement and bankruptcy law. In civil procedure law, she also deals with international legal assistance in relation to white-collar crime.
---
University and higher education in Switzerland:


Study at the University of Basel



Study at the University of St.Gallen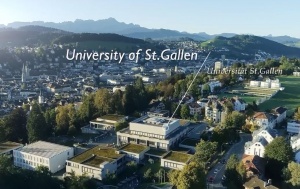 Achievement from english speaking university abroad:
Study abroad in Boston (USA)
Program of Instruction for Lawyers, Harvard Law School, Cambridge, USA
American Legal System, 
Harvard Extension School, Cambridge, USA
---
Years of experience:
Over 28 years of professional experince
Languages:
German – English – French

Membership:
Swiss Bar Association
Bar Association of the Canton Aargau
Member Advisory Board Law School University of St. Gallen (LS – HSG)
Member of Boards
President or Member of Associations as voluntary service
---
Expertise:
Corporate Law & Banking Law
Commercial & Business Law
Antitrust & Competition Law
ICT / Outsourcing
Labour Law / Assignments
Debt Enforcement and Bankruptcy Law
Civil Process Law / International Legal Assistance
White Collar Crime
Secondments in Legal Departments
---
Contact:
Niederlenzer Kirchweg 3
CH-5600 Lenzburg 1
T +41 62 888 40 80
---
Langhaus am Bahnhof Entrance 3
5401 Baden
Switzerland
T +41 56 204 02 00
---
Proof of English Proficiency:



Program of Instruction for Lawyers, Harvard Law School, Cambridge, USA
American Legal System, 
Harvard Extension School, Cambridge, USA
---