Philip Schneider – Attorney at law (LL.M.) & Certified Notary public in St.Gallen Switzerland
To be internationally competitive, low tax rates have a major impact, and compared to other countries, Switzerland is well positioned in terms of taxation.
For individuals, entrepreneurs, organizations and corporations, it is of utmost importance when seeking assistance in all matters relating to domestic and international taxation to first consult a well-versed tax attorney.
Attorney-at-law Philip Schneider has a profound knowledge of Swiss tax law and has the expertise to provide legal support to clients in particular with regard to the provisions on the exchange of tax information, bilateral double taxation agreements (DTAs) as well as agreements on the exchange of tax information, e.g. in international cooperation in tax matters with foreign states.
His preferred practice areas are:
Contract law, Corporate law, Matrimonial and family law, Inheritance law, Intellectual property law, Banking law, Tax law
---
University and higher education in Switzerland:


Law Studies at the University of Zurich

Achievement from english speaking university abroad:

Master of Laws in Comparative Law LL.M., University of San Diego, USA
---
Years of experience:

Over 28 years of professional experince
Languages:
German – English
---
Membership:
Swiss Bar Association
St. Gallen Bar Association
Member of the Union Internationale des Avocats UIA
Contact:



Poststrasse 23
P.O. Box 1936
CH-9001 St.Gallen
Switzerland
Tel: +41 (0)71 228 29 30
---
Proof of English Proficiency:
Master of Laws in Comparative Law LL.M., University of San Diego, USA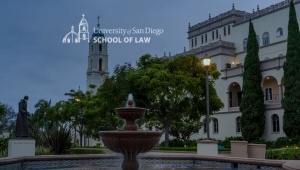 ---