Jörg Schoch Attorney and notary, Dr. iur., LL.M., English Speaking Lawyer in St.Gallen ( Contract, Inheritance, Commercial & Employment Law)
As attorney, Jörg Schoch's work focuses in particular on services related to international contracts and commercial activities of various nature. As a highly qualified professional educated in Switzerland and with an international curriculum, he works with a network of independent experts who provide valuable professional support when needed. His services are offered in German, English and French.
Mr. Schoch drafts, reviews and prepares contracts and agreements in German, French or English on behalf of his clients. He also supports his clients in the strategic aspects of restructuring and M&A transactions. Furthermore, he serves as a member of the board of directors of various companies in a variety of industries.
---
University & higher education in Switzerland:


Law studies at the University of Bern

Achievement from english speaking university abroad:
Postgraduate studies at Queen Mary College, LL.M., London UK
---
Years of experience:
Over 25 years of professional experince
Languages:
German – English – French

Membership:



Swiss and St. Gallen Bar Association.
Expertise:
Contract and Commercial law
Mergers & Acquisitions
Company law
Inheritance and Estate Planning
Litigation and arbitration
Insolvency and Restructuring
Banking and finance law
Employment law 
Contact:
Bogenstrasse 9
9000 St. Gallen
Tel +41 71 274 19 19
---
Proof of English Proficiency:
Postgraduate studies at Queen Mary College, LL.M., Queen Mary University of London, also known as Queen Mary or QMUL for short, is one of the oldest colleges of the University of London and, as a member of the Russell Group, is one of the UK's top universities.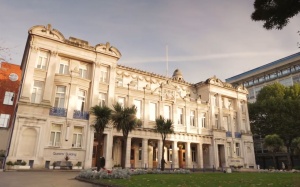 ---
The relevant areas of law in which the attorney can provide comprehensive legal advice are:
Banking laws with regard to:
Savings Banks, capital markets, Convention on money laundering, anti-fraud agreements and state treaties, Federal Law on International Mutual Assistance in Criminal Cases (IMAC) – Ordinance on International Mutual Assistance in Criminal Cases (IRSV) – European Convention on Mutual Assistance in Criminal Cases – Convention on Money Laundering, Search, Seizure and Confiscation, criminal activities, Schengen Association Agreement and Implementing Convention, Anti-fraud agreement ( Frozen bank account or locked and blocked savings accounts checking ) Banking secrecy, State Treaty Switzerland, United States on Mutual Legal Assistance in Criminal Cases, Foreign Corruption and embezzlement litigation…
Inheritance laws with regard to:
Swiss Civil Code, Art. 457, universal succession, decedent's pecuniary rights, community of heirs, probate, testators, new swiss inheritance law, assets, alienable rights, death, beneficiary, assets and liabilities, estate, last domicile , probate proceedings, properties, unmarried, transfer, survivors, surviving spouse, registered partners, descendants, children, grandchildren, great-grandchildren, Contesting wills, Advance inheritance, inheritance tax, divisions, disinherited person may challenge the disinheritance, action for annulment (Art. 479 CC) or by an action for reduction …
---
Notary Public laws with regard to:
Notary's office and public certification, Swiss Civil Code (ZGB), Swiss Code of Obligations (OR). legal acts, authenticity, safekeeping of these documents, clarify the contents of a deed, contracting parties, signature, certified notary public, notarial services, preparation of testaments, living wills, notarizations and copies of documents, incorporation of limited liability companies power of attorney, authentication, witnessing & verification, oath or affirmation (affidavits) true Copy, transaction, Certifying / Notarizing Photocopies/ Documents / marriage certificates / oath commercial register matters, inheritance contracts, testamentary dispositions (wills), living wills, guarantees …
Commercial laws with regard to:
Entrepreneurial, preparation, implementation and execution of transactions on contractual basis, incorporate companies, complying with the legal framework (Corporate Governance & Compliance), business entity, juristic person, company law, corporate law, corporation incorporation limited liability company, fiduciary, partnership, agency, foreign escrow, trustee of a trust or executor of an estate, trusts and estates abroad, charitable trust, foundations, associations, cooperatives, competition law (antitrust), consumer protection, environmental law, international trade law activities, company formation, restructuring and liquidation, organizational structure, share purchase agreements, transfer of common stock, shareholder agreements, board of directors mandates, group law, succession arrangements, management, general partnership, legal capacity, bookkeeping managing director regulations, international business law, arbitration and litigation, trade and regulation, civil law, administrative law, antitrust law economy switzerland, code of obligations …
Contract Laws with regard to:
Contract for work labor and employment, distribution contract, investment advisory contract, asset management contract, shareholder agreement, cooperation agreement, purchase agreement, job termination agreement, general contract law, sales law, tenancy law, business lease law, order. Also in donation, guarantee, franchising, leasing company, credit and loan, contract drafting and clauses, preparation of general terms and conditions, license agreement, online privacy, outsourcing contracts and IT infrastructure maintenance agreements, website data storage & hosting contracts, software Development and privacy policies.
Employment Laws with regard to:
labor law covers the rights and obligations of both employees and employers. representing expatriates ("expat") Executive and CEO compensation, provisions of the employment contract relating to salary, superannuation, bonuses, retirement benefits, severance pay, contributions to unemployment funds, pension funds, Code of Obligations (Art. 319 et seq. OR): the Labor Law Act (ArG), the Equal Opportunities Act (GlG), the Employment Agency Act (AVG) probationary periods, vacation days, working conditions, guarantee minimum wage, collective agreements. Unemployment, average wages, references, vacation entitlement / number of public holidays, absences from work / termination, incapacity due to illness / pregnancy overtime Part-time work, work on call, job sharing and short-time work,gratuities, wage components, deductions, Dismissal, leave of absence and non-competition clause, Social security, Legal form, Forms of contract, mandate order, Dissolution, Job reference, Company health protection, (collective labor law / GAV) Company regulations (working time regulations, Peko expenses, etc.) Social plan and consultation procedure …
---
Note: The attorney is authorized to represent clients in all areas of law & before all cantonal courts and the Federal Supreme Court of Switzerland. This legal specialist is one of the English speaking lawyers and qualified attorneys in the canton of St.Gallen: Rapperswil-Jona, Wil-SG, Gossau, Uzwil, Buchs-SG, Altstaetten etc.