Denise Wüst MLaw, Attorney at Law & Certified Notary Public in St.Gallen, Switzerland
Denise Wüst is a certified specialist in the field of criminal law with particular expertise in the area of white-collar crime as well as in the area of national and international legal assistance in criminal matters, be it extradition, enforcement assistance or other administrative assistance.
In the area of traffic offenses and general road traffic law, she advises and represents clients at all jurisdictional instances.
Another area of her expertise is in liability and private insurance law, where she represents clients who have suffered damage and asserts claims for compensation or negotiates viable settlements and indemnities.
---
Notary Public: 

For the convenience of her clients, attorney Denise Wüst, who is also a certified notary public, offers a professional in-house notary service that includes:
Notarization of signatures and photocopies for commercial register matters, banks, etc.
Marriage contracts
inheritance contracts
testamentary dispositions (wills)
living wills
incorporation of companies (joint-stock companies, limited liability companies, etc.)
including the drafting of articles of association, shareholders' agreements, etc.
amendments to the articles of association, relocation of the company's registered office
Guarantees
---
University and higher education in Switzerland:



Master's degree in Law (MLaw) at the University of Fribourg
Achievement from english speaking university abroad:
(Erasmus Law Student in Bristol, United Kingdom)
---
Years of experience:

Over 14 years of professional experince
Languages:
German – English – French

Expertise:
Criminal law
Commercial criminal law
Juvenile criminal law
Legal assistance in criminal matters
Road traffic law
Contract law
Notary's office
---
Contact:



Poststrasse 23
Postfach 1936
CH-9001 St.Gallen
Tel: +41 (0)71 228 29 30
---
Proof of English Proficiency:
Erasmus Law Student in Bristol, United Kingdom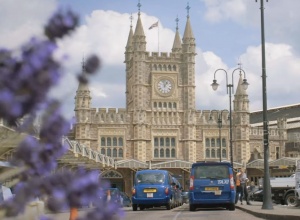 ---