lic. iur. Lukas Rich LL.M., Attorney at law for Customs law (import & export), Health law, Contract & Commercial law
There are numerous legal regulations for the cross-border movement of goods. Often, foreign customers or authorities require the presentation of certified business documents as well as proof of the origin of a good.

As a commercial and customs attorney, Mr. Rich provides legal services in all regulatory areas of customs related law, transport law, commercial law and especially in his main area of expertise, import and export law, in particular with regard to how customs duties and VAT may differ where a provision from bilateral agreements between Switzerland and other countries exists.
Other key areas of Mr. Rich's expertise include:
Administrative and public procedural law, state and municipal law, construction and planning law, health law as well as education law and migration law.
---
University and higher education in Switzerland:



Law studies at the University of Zurich
Achievement from english speaking university abroad:
LL.M. Master of International Legal Studies
Georgetown University Law Center, Washington D.C..
---
Years of experience:
Over 15 years of professional experince
Languages:
German – English – French

Membership:



Member Swiss Lawyers Association
Member Zurich Lawyers Association
Member of Aargau Bar Association
Member of Swiss Bar Association (SAV)
Member of Zurich Bar Association (ZAV)

---
Contact:
Badenerstrasse 13,
CH-5200 Brugg
Tel: +41 58 206 10 00
---
Proof of English Proficiency:
LL.M. Master of International Legal Studies
Georgetown University Law Center, Washington D.C. 
The Georgetown University Law Center, often known as Georgetown Law, is located near the heart of the American federal government in Washington, D.C. Georgetown Law, in Washington, D.C., has one of the most well-established graduate programs in the United States.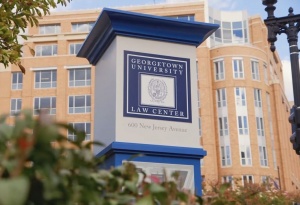 ---