Lionel Halpérin LL.M. Attorney at law – English Speaking Lawyer in Geneva Switzerland
Mr. Halpérin specializes in debt recovery, civil liability and, in particular, in banking and commercial disputes, as well as in family, inheritance and labour related proceedings. While performing these legal activities, Lionel Halpérin regularly provides legal consultancy to corporations as well as to private individuals in the drafting of commercial contracts, with regard to the implementation of new business structures in both Switzerland and abroad, or with regard to the operation of these corporations.
University and higher education in Switzerland:



Law degree at the University of Geneva
Swiss Advanced Certificate In Trust Management
Achievement from english speaking university abroad:
LLM in International Legal Studies at New York University (USA)
---
Years of experience:

Over 20 years of professional experince
Languages:
German – English – French

Membership:


Admitted to the Geneva and New York Bar
Former President of the Geneva Bar Association
Former Member of the Parliament of the Republic and canton of Geneva
Member of the Board of the FER Geneva (Fédération des Entreprises Romandes)

Expertise:
Commercial litigation
International Law Litigation
Family law legal disputes
Commercial Arbitration
Economic crime and international legal assistance in criminal matters
Corporate law
Banking and financial law
Labor law
Inheritance law and estate planning
Media and communications law
Contact:



5 avenue Léon-Gaud
1206 Geneva, Switzerland
T. +41 22 839 70 00
F. +41 22 839 70 07
---
Proof of English Proficiency:


LLM in International Legal Studies at New York University (USA)

All applicants must submit a score from, for example, TOEFL iBT, IELTS, or PTE Academic as proof of English proficiency. These are the only exams that are accepted as proof of English proficiency, regardless of any other English tests an applicant has taken. A TOEFL iBT/IELTS/PTE Academic/CAE/CPE score will be used in conjunction with, not in lieu of, other required admission criteria.



New York University School of Law (NYU Law) is the professional graduate law school of New York University. New York University School of Law has maintained a record of academic excellence and innovation. Its Graduate Division offers a breadth of opportunities for students to integrate theory and practice in law and to engage individually with professors on projects of the highest level.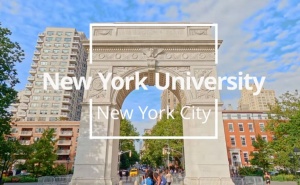 ---