Johannes Roelli Attorney-at-law | English Speaking Lawyers in St.Gallen, Switzerland
As an academic with longstanding experience in the insurance industry, attorney Roelli Johannes first gathered practical legal experience in the field of administrative law during his internship at the Department of Justice St.Gallen. Later he became acquainted with the American legal system at Tulane University in New Orleans (USA) and deepened his knowledge in the field of Business and Liability Risk Management in Miami Florida. While pursuing his professional career, Mr. Roelli became head of the legal department of a leading Swiss insurance company.
---
In the meanwhile, Mr. Roelli's main focus is on liability and insurance law, where he advises his clients with his long-standing professional experience. In addition, Mr. Roelli specializes also in the following areas of law:
Contract law
Contract for work and services and contract law
Commercial law
Transport law
---
University and higher education in Switzerland:


Law Studies at the University of Bern

Achievement from english speaking university abroad:

Tulane University in New Orleans, Louisiana (USA)
---
Years of experience:

Over 25 years of professional experince
Languages:
German – English – French

Expertise:
Liability and insurance law
Contract law
Contract for work and services and contract law
Commercial law
Transport law
---
Contact:



Roelli Johannes
Scheffelstrasse 2,
P.O. Box: 9000, St. Gallen
Switzerland
Phone Number
071 243 20 00
---
Proof of English Proficiency:
Tulane University in New Orleans, Louisiana (USA)

Tulane University Bildergebnis für rating tick Tulane University combines both a typical U.S.  university education, a variety of graduate programs, and education and training for the people of the city of New Orleans.  The university's colleges offer bachelor's, master's, and professional degrees in the humanities, sciences, engineering, architecture, business, as well as law.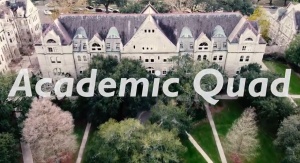 ---